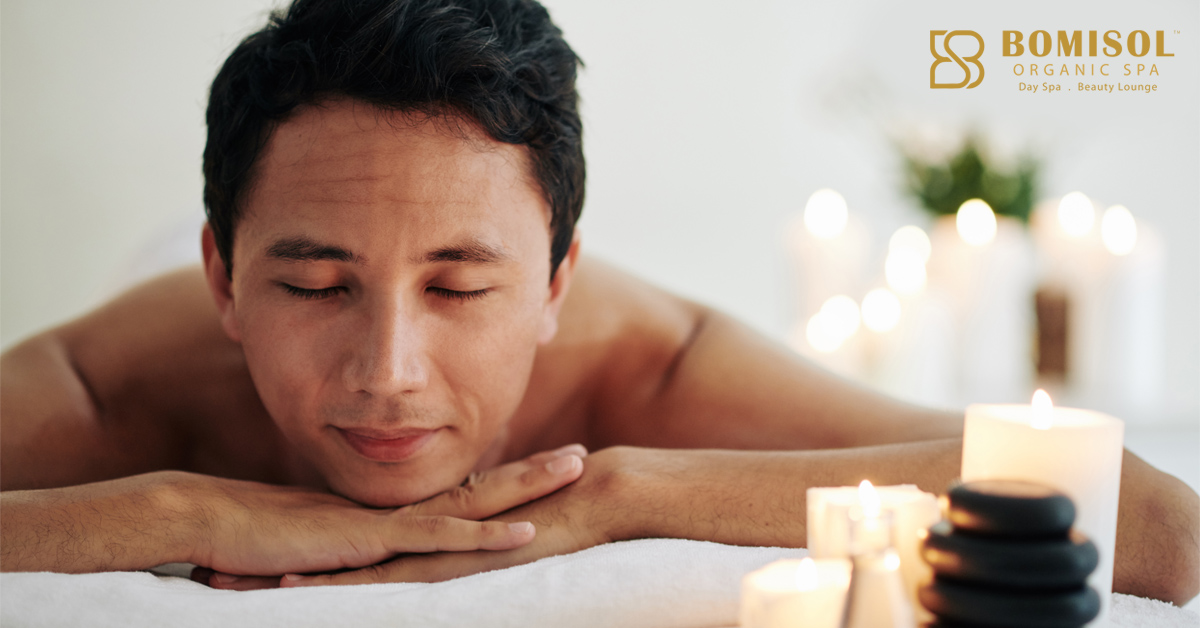 Why Spa Days are not Only for Women?
Spa treatments for men, such as the ones offered at bomisol, are designed with active men in mind and are designed to allow you to be completely pampered.
From facials to manicures to waxing, spas are designed to bring you comfort and relaxation and to get you looking your very best…the treatments you choose are entirely up to you.
MALE WAXING
Waxing is a safe and reliable way of removing body hair, and as a hair-removal method, it is far less irritating than shaving or trimming. On top of that, the effects of waxing last a lot longer, plus you're not left with unsightly rashes or stubble!
SKIN TREATMENTS FOR MEN
Whether you know it or not, your hands tell a tale about who you are. Bitten nails suggest you're a nervous person, rough hands suggest you just don't care, and dirt under your nails…well, let's just say that they won't go unnoticed in a business meeting.
So, if you want to nail a good first impression, book a manicure! Far from being decadent, this simple treatment will keep your hands and nails groomed and well maintained. And, as it's a quick treatment, you can easily fit it in on the way home from work.
MALE PEDICURES
During a pedicure, not only are your nails buffed to perfection, your feet are scrubbed to remove all traces of dead, dry skin You'll be left feeling relaxed and wondering why you didn't do this sooner!
SO, GUYS, WHAT ARE YOU WAITING FOR?
Now that you know what to expect from a spa visit, why not book an appointment? Bomisol offers a range of spa treatments designed specifically for men, all of which offer a retreat away from the hustle and bustle of everyday life. Not only will you be left looking polished and groomed, but you'll also feel rejuvenated and renewed and ready to take on the world once more!