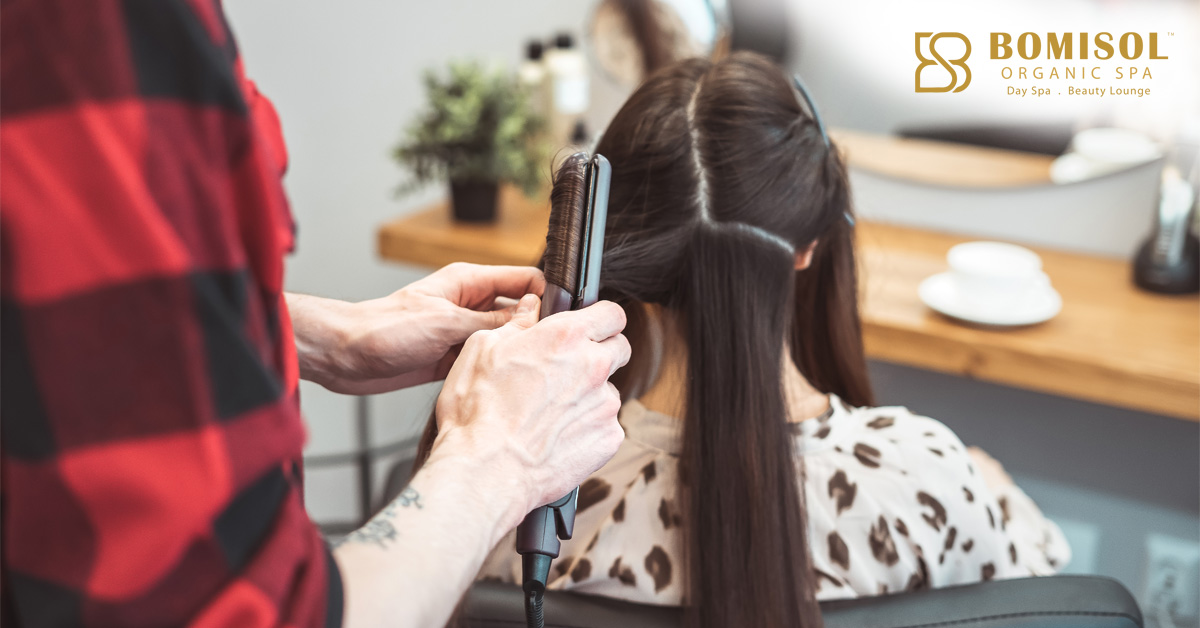 How to get the most out of your next hair appointment?
Thinking about booking a hair appointment drives many of us to anxiety. Both men and women felt it as a tough job to decide and describe what hair change they want. This maybe because of the horrible experience they got from their previous appointment or the long gap between the saloon visits. At Bomisol we are focused on making sure our clients leave with complete satisfaction. Professional hair stylists of Bomisol are trained in dealing with such confusions and they always stay updated on current trends to serve clients better. Here are some key things to know, to get the most out of your hair appointment.
Share your thoughts
If you feel hard to describe what you want, then definitely bring photos of your favorite styles. With that you can show the color tone you want, amount of highlights, shaping of bangs, etc. This can eliminate miscommunications. At bomisol we offer creative haircuts, hair coloring and treatments to all hair type and length. However by reviewing your hair length, natural color, and your previous style our stylists will let you know what's realistically possible in your hair.
Clear what you don't want
Let your stylist know what you really don't want, it will make your experience sweeter. Because you may not want your hair thinned a lot, or don't want it too short. So telling your stylist "do what you think is best for me" may not end up good. So it is good to get cleared on your hair preferences before your appointment.
Pay attention
From the beginning of the cut pay attention on how the work is progressing and how are they handling your hair. At Bomisol our hair stylists are open to hear your genuine concerns and questions about the whole thing. You can address any problems you felt while they can still be fixed. Bomisol's stylists also give you tips on how to maintain the new hairdo so that your new style last longer. Follow these suggestions when you book your next hair appointment. If you are looking for a skilled hair stylist in Kochi, then come and visit Bomisol, who has the highly skilled hair stylists in Kochi. Drop your queries at [email protected] our team will get back to you with great solutions.